Tiger Lily
Tiger L
1d

OC
Uptrennd City: The Game || Mission 10 Mr.E Returns
BANG BANG BANG....
"Agh!" The sound of the door one again frightened Ti-Elle as she was formulating her latest plan to add some spice to her beloved Uptrennd City home.
"Why... why... WHY!"  She put down her journal and raced to the door - hoping to catch a glimpse of the person who banged on the door.  Flinging the door open,  she caught a lovely scent in the air.  She had just missed the person - but their scent lingered long enough to be recognized.  
"A lot of good that does me!  What am I?  A scent analyzer?"  Ti-Elle grabbed looked to the mat, and sure enough there was another package there.  A box. with a golden bow.  
"Well, at least Mr. E knows how to stir our curiosity!"
Ti-Elle gave one final glance in both directions, and then backed into the house, shutting the door with her foot. Carefully, she laid the gold wrapped box onto her dining room table.

She unwrapped it carefully, heart beating in anticipation.  It was clear that Mr. E was already on their side (or at least appeared to be so far!) but this all seemed very odd.  Hunts and gifts and... what else?  
Lifting the lid off the box, she saw a letter on top of the soft lacey tissue paper.



Unfolding the tissue paper, she can see the gift and further instructions.  A big smile creeps over her face, "Well, time to gather the gang again!!! Seems we have a PARTY to attend!!!!"
ONE HOUR LATER
"So Mr. E is giving us more clues to the location of some fancy ball!!  All week long, we get prepared - and then Friday - we party!"

"Hmmmm I don't get it."  Zee Dee said quietly, rubbing her fingers over her chin.  "Why is this person treating us to so many things?  What's the deal!"
"Well, apparently we have some hard work coming up?  And we're going to.... what does it say 'need some pampering'.  See right there."  Ti-Elle pointed to the letter.
"Why question it?  I'm ready to party!!" Eekay Gee piped up with excitement. 
DoubleE pushed the box back towards Ti-Elle.  "Just go put your present on!  I want to see what it looks like on and if Mr. E actually guessed your size right! hahahaah"
Ok Ok!!!
Ti-Elle comes out a few moments later... clearly showing that she is ready for the upcoming Ball!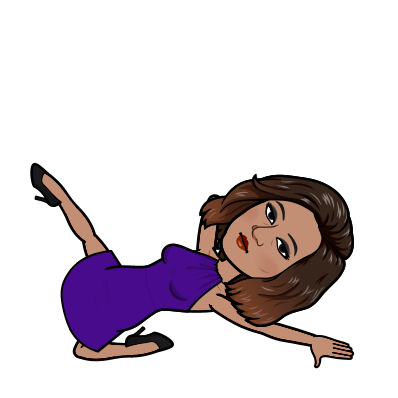 MISSION 10 INSTRUCTIONS!!!!
Go design your BITMOJI avatar!    we need to see what YOU look like in Uptrennd City! hahaha
You can do this online at bitmoji.com or... you can download the app to your phone and do it there! :)
When you are complete with your design - Upload a post with a screenshot of your full body visible, and then another with a closeup of your face with your hair visible  (if your hair is long and partially covered then you can just use the full body one alone)  like this: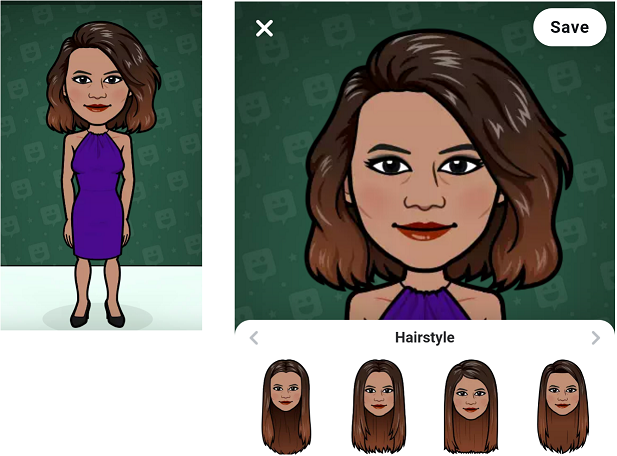 In the post - you MUST CONTINUE the conversation from above - and add in why YOU think that Mr. E is being so nice to us?!?!?!  Is it really just to pamper us?? Is Mr. E REALLY a helpful person??? or is Mr. E out to harm us!?!?!
When you are finished - QUOTE TWEET the URL of your post on   THIS TWEET HERE.  
Deadline?  8 pm PST tomorrow!  That gives you a bit more than 24 hours from now!  Get moving! hehehehe and have fun!!!!
letter image created on canva.com 
bitmojis created on bitmoji.com 
COMMUNITY DETAILS
General
Are other communities not relevant to your post? Post them here!