Edward Sirait
Edward S
10 Nov

OC
UNICAP - Traded Fund and DeFi Ecosystem
  Introduction 
---
Lately, we often hear a popular term in the crypto world, namely "DeFi". Many people are curious about what DeFi is? and why is it attracting the attention of so many crypto investors?
In general, DeFi stands for decentralized finance, which is a protocol that allows people to be able to build and develop traditional financial instruments onto the blockchain decentralized platform. Usually, applications built on this platform are based on the Ethereum blockchain. With this, people can build their decentralized applications such as Decentralized exchanges, Stablecoins, Lending, Yield farming, Liquidity, etc. One of the popular DeFi platforms is Uniswap and Yearn. Finance.
Talking about the DeFi protocol, there is one platform that implements the DeFi protocol into their platform, namely UNICAP - Crypto Exchange - Traded Fund and DeFi Ecosystem. It is a platform that provides DeFi products and Traded Fund to users, which maximizes their profit on the crypto market.
 Traded Fund and DeFi Ecosystem
---
A crypto exchange-traded fund, abbreviated as CETF, is a crypto product that can be traded on an exchange platform. This product holds assets such as cryptocurrency, tokens, coins, and usually operates by an arbitrage mechanism. This is the same with mutual funds. Holders of these tokens can trade their CETF tokens on the regular crypto exchange platform.
UNICAP as a DeFi platform will become a DeFi platform, more precisely UNICAP DeFi Bank. This is a platform that allows people to be able to use DeFi features such as crypto digital currency deposit and loan protocol which supports deposit, withdrawal, as well as borrowing, and paying at any time. This is a platform built based on blockchain and smart contracts which allows all transactions to be processed securely - both investors and borrowers will enjoy the benefits.
 Fund Features 
---


Collateralization: UNICAP ensures that each UCAP token will be collateralized with real cryptocurrency.


Reliability: Users do not need to worry about platform reliability. This project was built by the FINEXPO team that has been around since 2002, who are the owners of IQ. cash and Master.Money.


Transparency: CETF are priced continuously throughout the 24-hour-trading and therefore have price transparency


DeFi Instruments: Users can use various DeFi features and solutions on the UNICAP platform, such as loans, staking, and liquidy pools.


Investments: Promising startup token acquisition for promotion, exchange listing, and increase in capitalization.


 In Conclusion 
---
Unlike other DeFi platforms, UNICAP was not built by a random team, it was built by a team that has a vision and has analyzed the market carefully so that it can create a secure, profitable, and transparent platform. UNICAP - Crypto Exchange, Traded Fund, and DeFi Ecosystem - a platform that provides DeFi products and Traded Fund to users, enabling users to maximize their profit with DeFi features and solutions provided by UNICAP, so that in the future there will be many people who can enjoy the benefits crypto.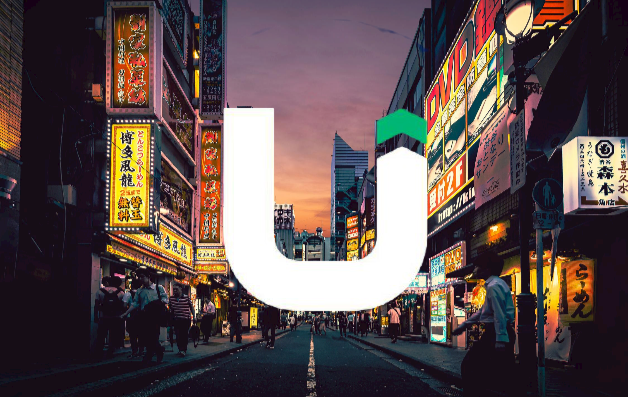 Keynotes 
---


A crypto exchange-traded fund (CETF) is a type of fund and exchange-traded product


CETF may be attractive as investments because of their low costs, asset aggregation, and tradability.


UNICAP DeFi Bank is a crypto digital currency deposit and loan protocol.


Users can make loans, staking, swapping, and become a liquidity provider.


UNICAP has an annual deposit interest rate of 5 to 20%.


Connect
WEB:https://invest.unicap.finance/?referral=507:2d6c
TELEGRAM: https://t.me/unicap_finance
TWITTER: https://twitter.com/unicapfinance
FACEBOOK: https://facebook.com/tradersfair
Writer
BTT Username: Sirait
BTT Profile: https://bitcointalk.org/index.php?action=profile;u=1112636
Telegram: @Sirait999
#ETF  #Ethereum  #bitcoin  #eth  #uniswap  #defi  #gem  #investing  #altcoins  #exchange  #money  #cryptocurrency  #trading  #investment  #decentralized.
COMMUNITY DETAILS
Cryptocurrency & Blockchain
A cryptocurrency is a digital asset designed to work as a medium of exchange that uses strong cryptography to secure financial transactions, control the creation of additional units, and verify the transfer of assets.