This Week in Blockchain Gaming - Weekly Digest #5
Welcome to another Weekly Blockchain Gaming Digest by eGamers.io - This Digest is shared exclusively on Uptrennd.
If you like our content, make sure you upvote us! :)
Riders of Kriptomat – The World's First Gamified Rewards Program.
Clearly the most ambitious retail project with a focus towards mass adoption,   developed by Kriptomat and with the Enjin's implementation of course. Soon huge companies, retail shops, and websites are going to use the blockchain-based gamified reward program to reward their users. Sounds too good to be true? Let me explain further: Players can collect blockchain assets fully tradable and playable in Multiverse games and the best part? These assets can also provide a discount in Kriptomat Exchange.
Learn More About The Riders of Kriptomat.
Taurion Announced Competition With 6,400$ in Prizes!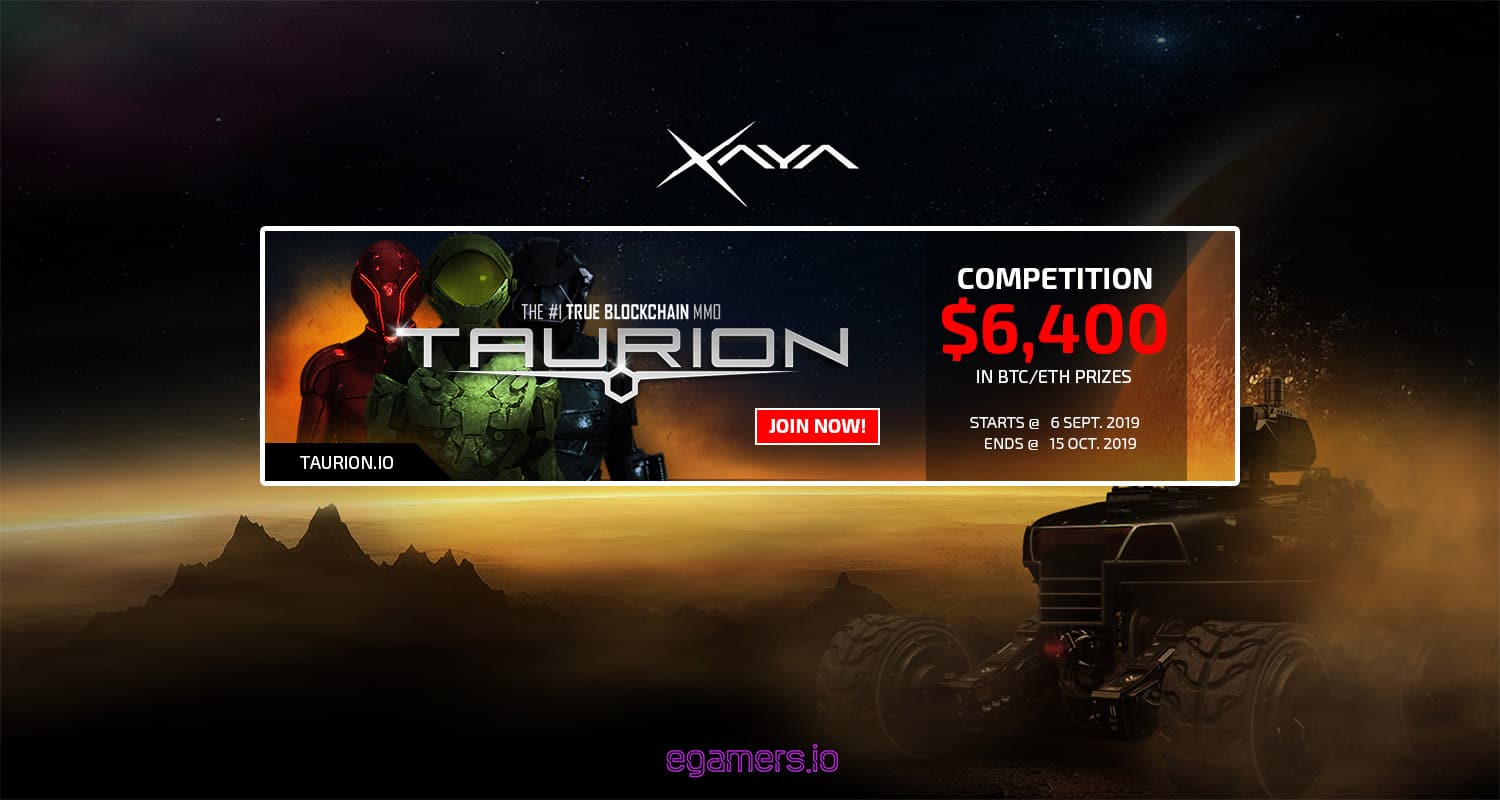 The upcoming fully decentralized MMO game will host a competition with 6,400$ in prizes! Players can play the Tech Demo and get rewarded through 3 different methods. Kill your enemies, get fame or find hidden prizes worth 1,000$ each in BTC/ETH.
The Six Dragons Announced Alpha Release.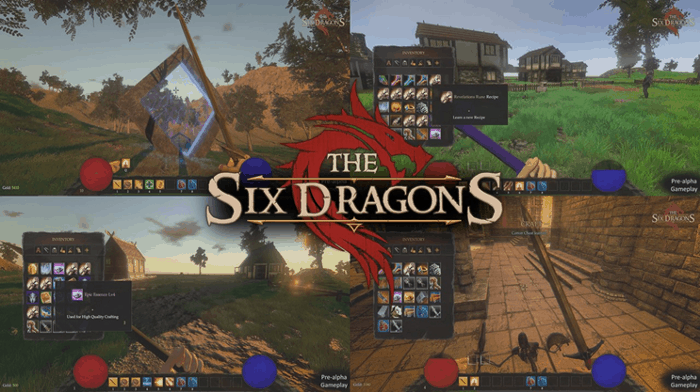 The news hit the Multiverse like an asteroid. Everybody was waiting for one more game that provides great gameplay and Enjin backed items to loot. Players are going to enter the game in 5 waves for stress-testing reasons and by playing, almost all of the games features are going to be available.
Find out all the info you need here.
Arena Match IEO & Giveaway.
The IEO of AMG is taking place on August 20th on ProBit Exchange and it is the world's first esports cryptocurrency token. Players can use it to bet on their own skills in triple-A games such as PUBG, Fortnite, CS:GO and League of Legends. Of course, wagering is done through the Arena Match APP. To celebrate the IEO launch Arena Match is hosting a giveaway of 1 Million AMG tokens to 10 lucky participants. 
Join Now The Giveaway and get ready for the IEO launch.
Dissolution Founder's Token Sale & Why You Should Have It.
Dissolution is an FPS blockchain game part of the Enjin's Multiverse connected games. Currently available in beta version, the game offers already stunning gameplay with great graphics and a Zombie mode. The Founder token sale Goes Live on August, 23 at a very affordable price (2$) and a lot of benefits to the owners. 
Find out why you shouldn't miss the Dissolution Founder's Token.
Play Now Relentless With Your Own Cards.
Huge news from the card trading blockchain game as now players can play using the cards they have been collecting for so much time and experience great battles. Relentless, (Former known as Zombie Battlegrounds) is a blockchain TCG game on the LOOM Network with a growing and overwhelming players base.
Learn More About The Latest Update
Ether Legends Founder's Token Sale.
The Ether Legends Creator's Amulets are designed to give early adopters amazing in-game rewards for holding them and comes in different prices and rarities. Ether Legends is an Ethereum TCG game which have managed to establish one of the biggest communities in a record-time.
Find Out More And Become an Early Adopter.
Gods Unchained Launched The Genesis Raffle.
Are you ready to play Gods Unchained and earn extra rewards? The event will last until October 17th and players will be rewarded with Genesis Raffle Tokens for winning multiplayer games. Genesis Raffle Tokens are Ethereum ERC20 tokens and can be traded in two marketplaces: GUDecks and GUCards. One lucky winner will own the final mythic card of the Genesis season – Tethys through a draw that will take place on October 24th.
MegaCryptoPolis Released New Updates.
What's new with Mega Cryptopolis? The game has a number of significant updates prior to the main 3D Launch. The cheapest presale packs are already sold out and the rest are selling in a fast way. If you plan on becoming an MCP citizen, you might consider getting a pack or two,
MyCryptoHeroes x eGamers.io Tournament For Novice Players.
We are glad to announce that our first tournament with the number one Ethereum game was successfully launched. Players filled both the available arenas and the semi-finals rolled smoothly! The final battle is taking place on the 20th of August because not all winners contacted us in time.
Learn more about the Tournament.
Infinity Star Upcoming Beta.
Nodebrick announced the upcoming launch of the Korean anime-inspired RPG blockchain game Infinity Star. The game is going to be available at the 3rd to 4th week of September and will be playable on PC and mobile browser. 
Prospectors video challenge.
Use your imagination and skills to create an emotional video about prospectors and who knows? You might be one of the 3 lucky winners.
The winner with the best video will earn 5000 PGL while the second and third places will get 1000 PGL each.
COMMUNITY DETAILS
eGamers.io Crypto Games Community
eGamers.io is a leading blockchain game portal. Feel free to share your content and ask any questions around crypto games! Visit our website https://egamers.io