John McAffee is a millionaire? former fugitive and eccentric cybersecurity legend?️‍♂️ After alcohol and drug abuse, several arrests, he returns to the public scene as a well-respected crypto expert. He's currently one of the most controversial figures in the world of crypto and technology and a huge supporter of Bitcoin.
This tech genius has predicted Bitcoin will hit $1 million by the end of 2020 ?
And is now running for President!???
The Legend, builder one of the biggest antivirus companies is entering into Politics because he perceives government as dysfunctional. "It invades my privacy to ensure that I'm not the enemy they're protecting me from. It's largely illiterate in the world of cybersecurity. And yet the next war is not going to be fought with bombs and missiles, it's going to be a cyber war. We're not prepared."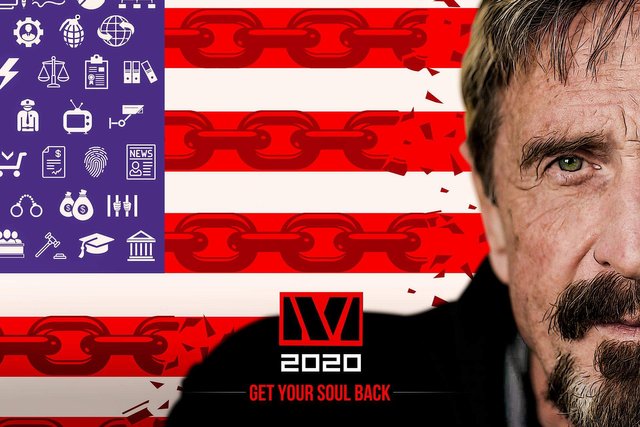 DON'TVOTEMCAFFEE
Follow him on Twitter: https://www.twitter.com/officialmcaffee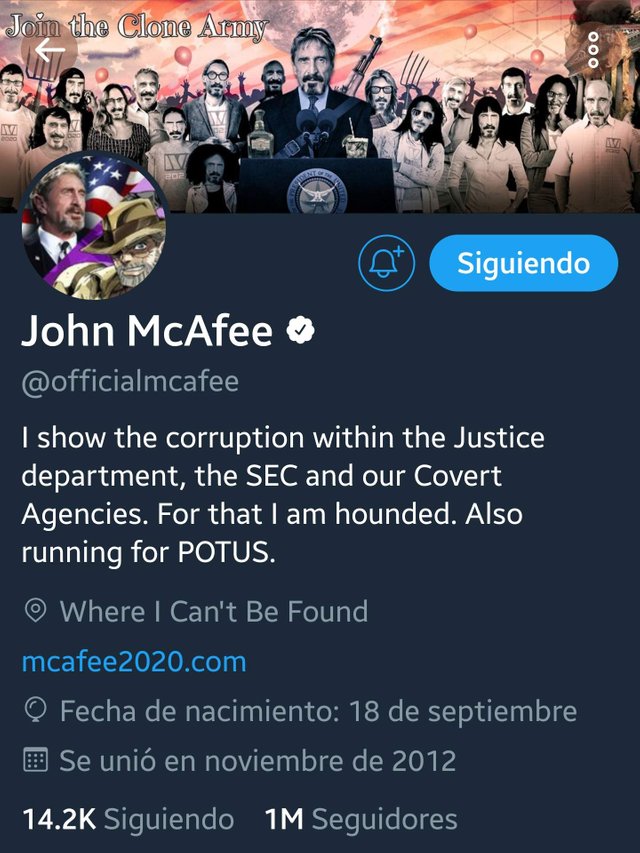 Take a look? at the hand drawings???
I used pencils, crayons and also some coffee and acrylics lol☕?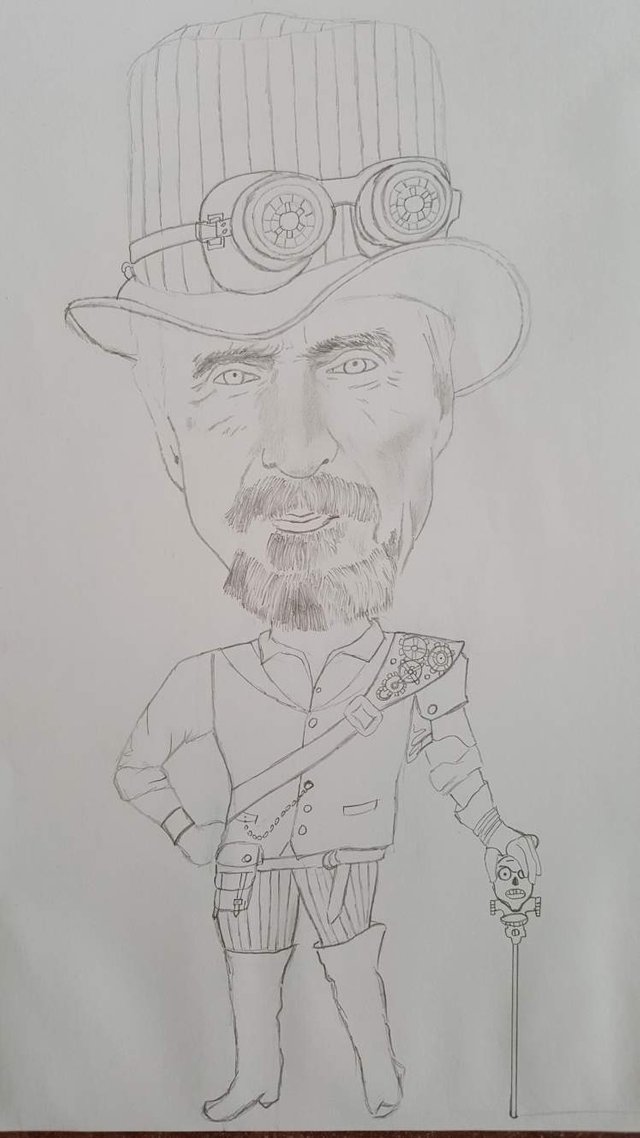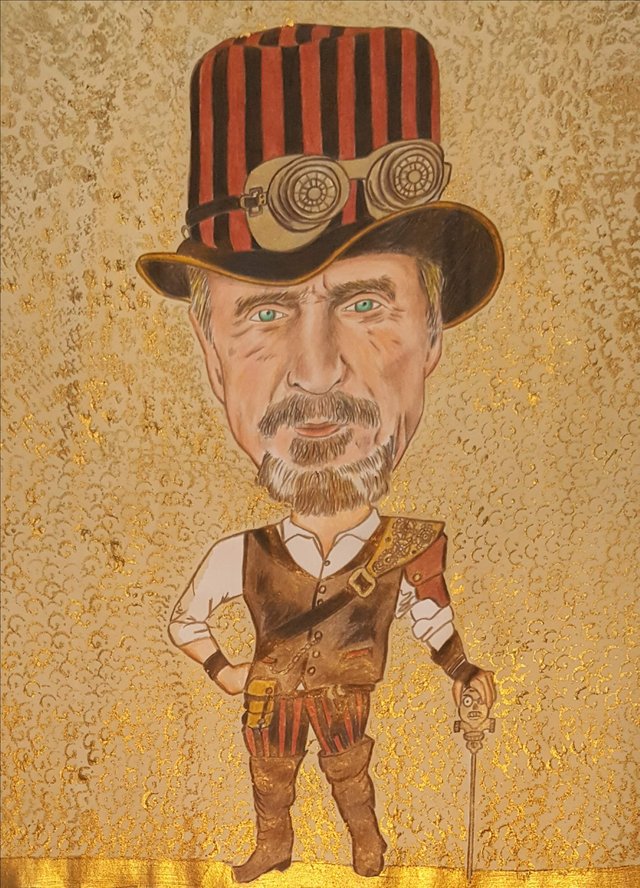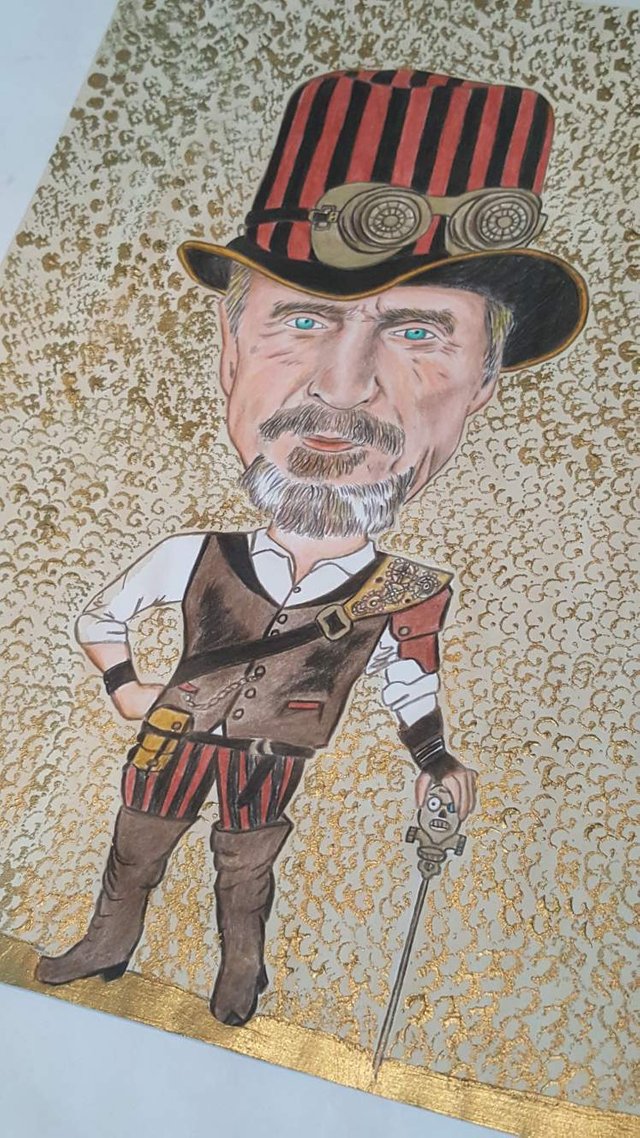 We'll remember your words McAffee ?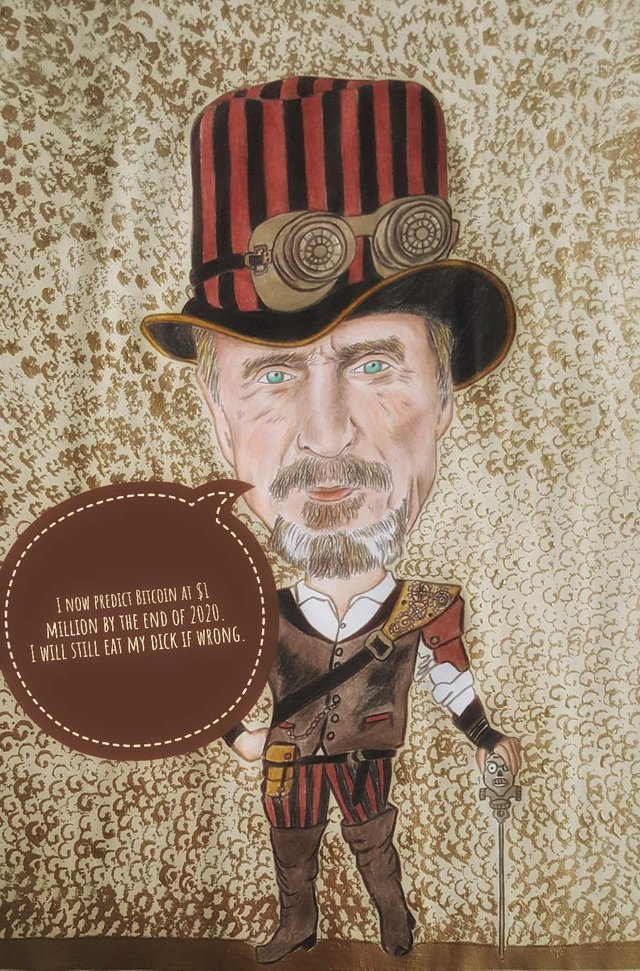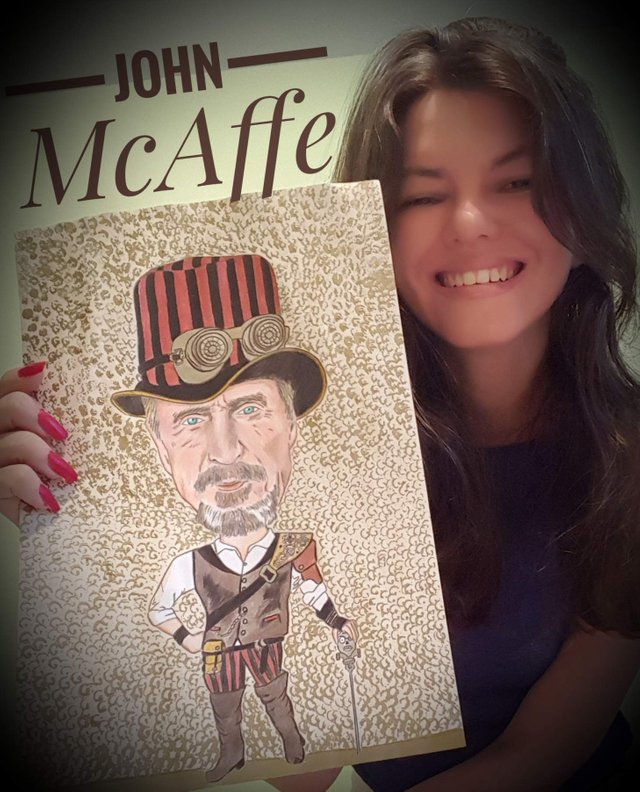 ?Thank you for stopping by!~ ?
I'm ☆JeninaCrypto☆ a Crypto~Cartoonist from Venezuela, if you like what I do please consider supporting me On Patreon: ?? Thanks! ☄
https://www.patreon.com/jeninacrypto
I'm taking ?commissions ✅
Telegram: @jeninacrypto
? Crypto Donations are welcome it helps me to continue spreading the word about Crypto!
?Donate BTC:
bc1qc32nc54h4gjn629fef0nmu7ackvam9asst2ugg
?Donate ETH:
0xF82DB9bb4B42d037D514ac0A06ec71298d9269A7
?Donate LTC:
ltc1qwn7p7vmvgg8rcctt9sp62tths7q09ppllddzuw
FOLLOW ☆JeninaCrypto☆
?Instagram: https://www.instagram.com/jeninacrypto
?Twitter: https://www.twitter.com/jeninacrypto
?Creary:
https://www.creary.net/@jeninacrypto
?Steem:
https://www.steemit.com/@jenina619
?Uptrennd: https://www.uptrennd.com/user/jeninacrypto
?Whaleshares: https://www.whaleshares.io/jeninacrypto
?Visit ☆JeninaCrypto☆ Everipedia:
https://everipedia.org/wiki/lang_en/jenina619/
?Collect my Art?
?Store: https://www.makersplace.com/store/jeninacrypto
Buy me a Ko-fi:☕??
https://ko-fi.com/jeninacrypto