BOI Income Blog
BOI I
28 Dec

OC
Places Where You Can Read About Earning Money Online
The internet is full of information if you are courageous enough to look! Anything you want to learn can be found if you have an internet connection. Today I'll talk about a few of these places. Some of them even reward you for being active.
BeerMoneyForum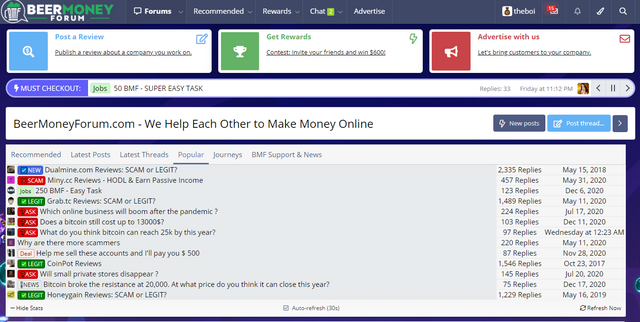 On this forum, you can read about many topics, starting from cryptocurrencies and high-risk investments to affiliate networks and casinos. Some people are sharing their earning journeys there and other people are reviewing various ''money earning'' sites. Although the forum is full of spammy referral links, from time to time you can find something interesting on this forum.
Support me and join with my referral by pressing here
The original Bitcoin forum where the BTC Whitepaper was first released. Created by the legendary Satoshi Nakamoto. This place has been active since 2009 and there are still tons of people using it. You can find many topics starting from everything about Bitcoin to altcoins, trading, economics, politics, and many others. There are also local groups for people talking in other languages.
Reddit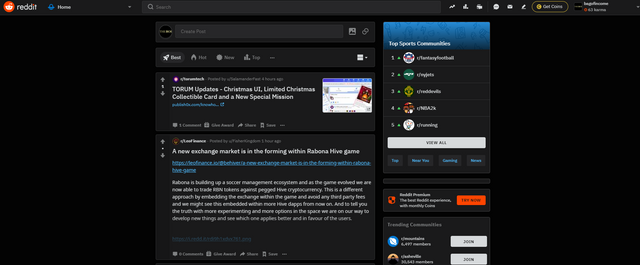 Although I've never been an active Reddit user, it's the biggest internet forum there is. You can join many subreddits (communities) that are focused on either crypto, earning money online, or other niches you care about. Not only can you find the latest news in the industry, but you can also comment, post your own articles, and receive Karma tokens as rewards.
Subreddits to join:
BlackHatWorld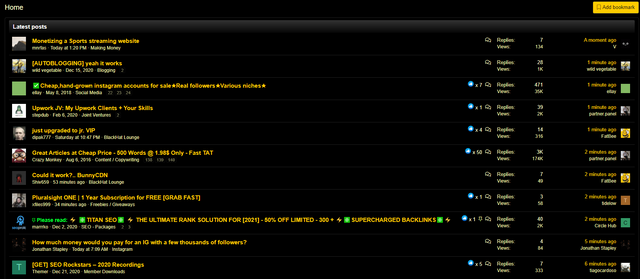 This forum is full of incredible stuff and helpful people talking about many topics ranging from SEO improvement, affiliate networks, and freelancing to social networking and web design. You can find tons of useful material and amazing journeys of BHW users achieving their money earning goals. The BlackHatWorld forum includes unethical money earning methods and forbidden tactics of improving your SEO and other illegal stuff BUT it's not illegal to read about it and educate yourself.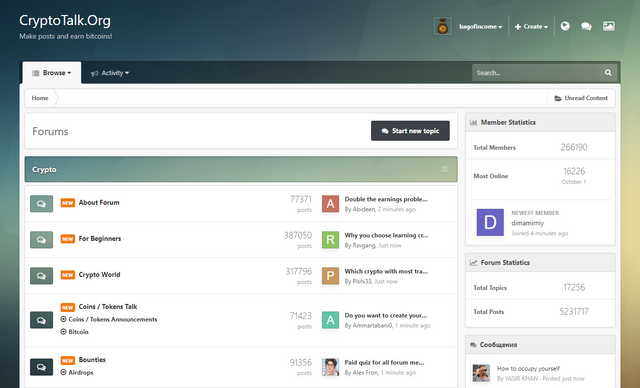 A pretty new forum that is unusually active, mainly because of the on-going initiative by YoBit.Net where users are getting paid for creating new topics on the Cryptotalk forum. From my experience, there is nothing interesting there but as long as there's an option to earn, I'm trying it out. The other thing - I can add my signature under my comments and posts which will get more traffic to my blog.
As for how much I've earned so far - it's 0 because before you can start earning, you must create 100 posts (comments or topics). I'm still at 25 because I'm not using it too often. Just when I remember, I go there and comment on some random topic.
Support me and join YoBit.net with my referral by pressing here
Conclusion
There are many ways where you can read about earning money online but the best way to earn money online is by trying out what suits you the best. For some, it's blogging, for others, it's selling photos. For you, it may be selling your skills as a freelancer or coding your own decentralized application if you're a developer. Anything you want to create - there are definitely tutorials online that will help you!
Read, learn, practice, and grow!
Thank you for reading! Until the next time we meet!

Featured Photo by Stefan Steinbauer on Unsplash
Posted Using LeoFinance Beta
COMMUNITY DETAILS
General Crypto
Are other communities not relevant to your Crypto & Blockchain post? Post them here!