Laraib Iqbal
Laraib I
16 Apr

OC
🐤 🎀 𝐿𝒾𝒻𝑒 𝐿𝑒𝓈𝓈🏵𝓃𝓈 🎀 🐤
Hello everyone,
how are you?
Almost every day we get some lessons but in life, there are some moments that are memorable and make an imprint on us, Which give us an unforgettable lesson. I want to tell you some lessons which I have learned in my life.
Don't share your past.
We have listened so many times that share with others will give you to forget about the past but for me it is wrong. If you share about your past even with a best friend, in the end, it will make your life worse. Your friend will start to torture you just because of your past. He/she will taunt you every day and will make more burden on you.
Don't believe others.
Nowadays almost every person has more than one face. If we start to believe every person then people will eat us and make us inferior to them. Every person tries to know a secret so that they blackmail you at the end. So don't believe anyone.
Help others.
If you start to help others in your life then you will feel a different kind of happiness. But, keep in mind don't tell people that you helped someone🙂 🙂 
Trust in yourself.
I have learned that if we have trust in ourselves then no one can demotivate us. We can do in life what we want irrespective of any situations.
Independent.
The most important lesson I have learned that I shouldn't depend on others in any field of life. If we are independent then no one can make us inferior or demotivate us.
IT's good to fail.
If we only win in life then we can't learn more and can't increase output. If we fail in something then it gives us more energy to do the same thing with more hard work. Failure is a way to achieve success in the best way.
Mistakes are part of life.
I have learned a lot from my mistakes. It's true some mistakes make us sadder but it also helps to groom ourselves, to improve ourselves, it helps to learn from each mistake. And you will learn more if you did a lot of mistakes like me 😎😎
 Thank You.
It's a word that forces others to be happy. IF you thank others then believe me it can remove all the tiredness of that person.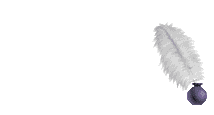 It was my entry in the Navi's contest. To do entry click here
 #life 
COMMUNITY DETAILS
General
Are other communities not relevant to your post? Post them here!