Hamid Owaisi
Hamid O
07 Mar

OC
✨ I AM A GUARDIAN-- A Dream Come True ✨
"O you who believe! Eat not Riba (usury) doubled and multiplied, but fear Allah that you may be successful"

(Aal-e-Imran, Chapter #3, Verse #130)
I always have a strong belief on this verse and I never let myself into disappointment rather I work harder if failed in achieving anything. My belief has led me out of many difficult situations.
I, Hamid, is glad to announce that I am now an Uptrennd's Guardian. The journey from a newbie to a journey where everyone knows my name here to the journey of being a Guardian is so remarkable.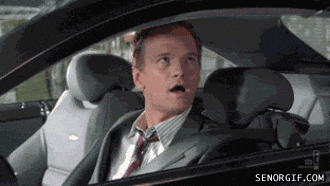 I joined Uptrennd on March during COVID-19 era and started exploring each door where I found myself as a great content writer. Uptrennd has become a part of my life and a door to enter the world of Crypto. I worked hard to be at this point. Uptrennd is not just a platform for me but a home where I met amazing content writers and friends.
Uptrennd become a ray in those horrible lockdown days and I spent my time here knowing that my efforts would not waste here…
I had my trust on Uptrennd even in the dark days and that trust has come back to me as a position of Guardianship. From fewer upvotes to the time when I proved myself as a great content writer and promoter, I enjoyed every single moment I spent here.
My hard work is standing in front of me as a guardianship badge and I really can't explain the feelings I have now. All the hardships are dancing in front of my eyes when I heard the news of being a Guardian and there is a strange happy smirk on lips thinking of what I actually faced during the whole phase. I must say that's the happiest day of my life—seeing the dream come true!
--2021--
This is the luckiest one I must admit as I have fought many battles and won them. I had taken a step forward into a practical life just because of Uptrennd. This post of Guardianship has made this as the golden year my life. By hard work you could achieve anything you want!
--THE OATH--
I have taken some oaths myself, i.e.
-I will work hard as a Guardian and would put my whole efforts promoting this platform on other sites too.
-I must not do any kind of favoritism and would fight spam as the prior enemy.
-I must encourage the great content writers and would highly appreciate their content.
-I must help the newcomers from my core heart and others having any kind of difficulty here.
-The doors to my DM are open 24/7 if you need any kind of help
---
Contact me here on Uptrennd or on Telegram anytime you need—Username @hamidowaisi
Header Made on Canva
DO NOT SPAM
COMMUNITY DETAILS
Uptrennd
A platform designed to redistribute wealth from corporations to individuals. A site that empowers content creators to thrive through creating digital content.