BOI Income Blog
BOI I
19 Dec

OC
How to Use Torum the Right Way - an Infographic
''All this guy talks about is Torum!''
''Torum article..again!
''Another shiller!''
Yep, I can talk Torum all day if you want me to so be careful! Today, to change things up, I created an infographic using Canva Pro for all of the people who are not on the platform just yet. If you are already on Torum, I hope you're following me. Now, we can stop wasting time so you can go through the infographic yourself.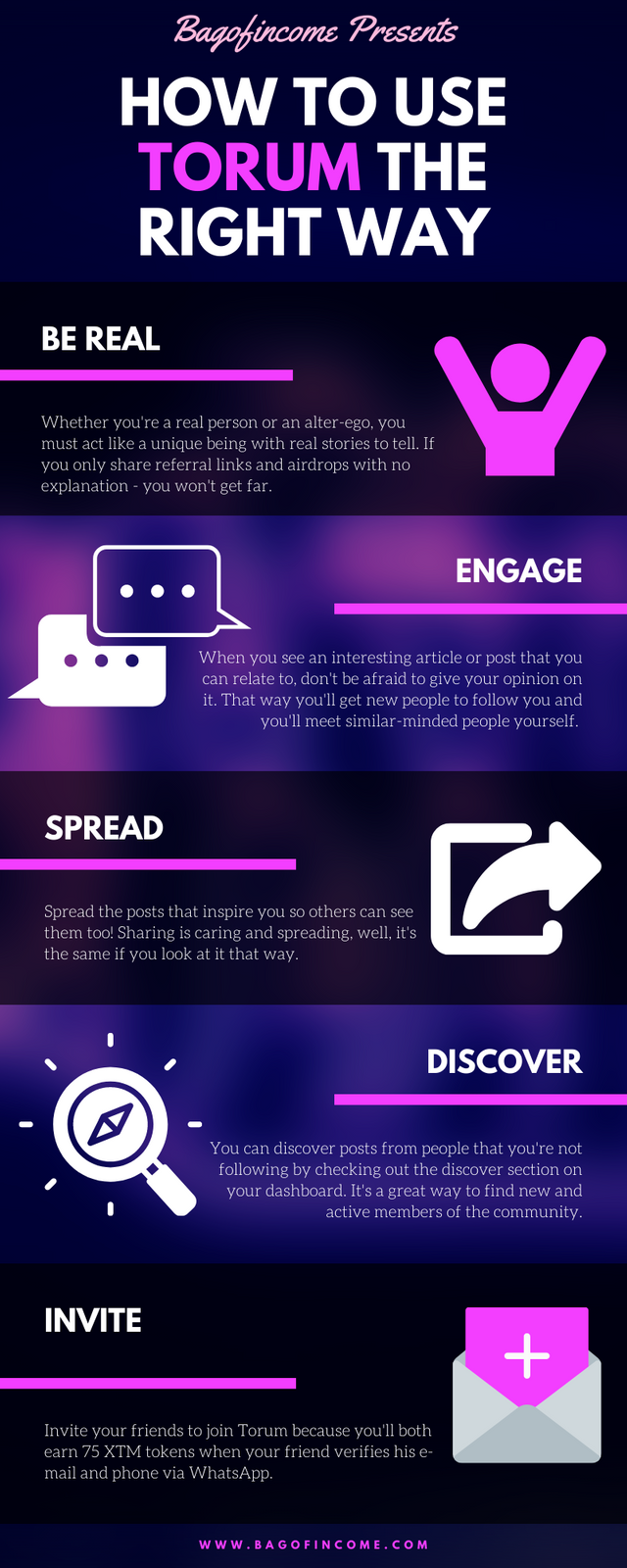 What do you think? Does it look good? I'm not a designer but Canva simplifies things!
As for Torum, here's my in-depth review if you haven't already read it. What I do there mostly is share my Leo articles and other posts that I think are useful for the crypto community. What it gets me? Rewards, readers, and followers! Slowly, trust is being built and more people are finding out that @bagofincome is legit and not just another scammer. You know, it's more difficult to build trust when you're anonymous and that's why I'm going step by step.
Torum is growing (Alexa Ranking)
If you look at Alexa ranking, you can clearly see that Torum is growing at a rapid pace. If 90 days ago Torum was in the 527,506th place in global internet traffic, right now it has climbed up to 207,650th place.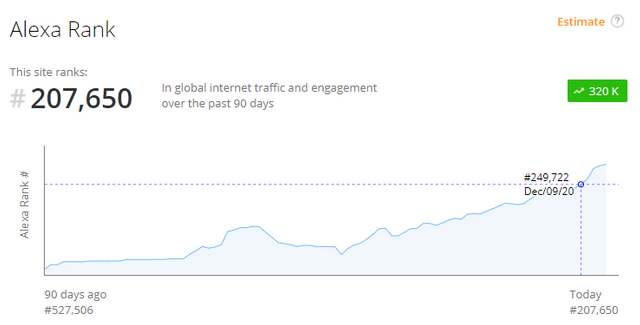 If we want to compare Torum with Uptrennd on Alexa, we can see that Uptrennd has been falling but overall it's still much higher than Torum and good days will come to Uptrennd too. 
Even though Uptrennd has been falling, we all know that the team behind this project is working hard to deliver. Those who are active here will definitely reap the benefits! As for me, I'm still using this place from time to time but not as often as before as I have less free time on my hands because of the covid situation.
Conclusion
Soon, crypto will be a part of our everyday lives. Although many things could happen, it's always worth to take a shot and fill your bags of income. Right now it's pretty easy to earn XTM if you're real and have something on your mind to share with others. And - you can share your Leo articles there and earn more tokens for the work you have already done before. Isn't it nice?
Thank you for reading!

Originally posted on LeoFinance Beta
COMMUNITY DETAILS
Referral links
Here you can post your referral links. All refs outside this community will be downvoted so please post wisely.