Thomas Wike
Thomas W
07 Jan

OC
Four Hair Care Tips for Women of Every Age
Do you love healthy and shiny hair like celebrities? If yes, then read on. Along with the various best human hair wigs, the following are four important hair care tips and tricks that will enforce you from staying away from all the irritating hair issues (such as tangles, split ends, etc.). At the same time, these tips can make your hair healthy, strong, and shiny.
1. Don't Over Shampoo
While we need to regular shampoo to remove dirt and excess oil, shampooing also erases the essential oils from the scalp. Then this leads to frizzy and dry hair that loses its bounce and shine.
Ladies should clean their hair three to four times per week at most barring African-American women, whose natural hair are different and should wash them once or twice per week at most.
To shampoo in the correct way, do not follow the direction that shows "lather, rinse, and repeat". Sometimes, repetitive and standard directions do not work for all. Pick the shampoo, which is designed for your hair type. Go to stores, online or physical, to find the right one to keep yourself away from hair damage.
Soak your original hair to the core using warm water, and apply enough shampoo to work up a fine lather. Rinse the lather completely. Continue shampooing if the wash you did was not enough to wash out all the oil and dirt.
2. Tips on Conditioning Your Hair
The objective of a hair conditioner is to aid and make the hair easy to comb and have fewer tangles. Fewer tangles are the best and you will get it through conditioner as it works by moisturizing and coating the hair shaft.
When it comes to choosing a hair conditioner, make sure you choose one that's for your hair type, as some conditioners work best for those with normal hair, while other conditioners are best for those who have weak hair that requires strengthening.
So, how do you use the hair conditioner? It is noticed that many women simply use a hair conditioner on their hair and rinse it immediately. That's the wrong way for hair condition. You always will require to leave it on for some time for it to "work":
After you wash your hair, apply enough hair conditioner to lightly coat the hair. Now, use a comb that is wide-toothed to use the conditioner to the ends, detangle your hair gently as you go. Leave the hair conditioner for about 2-3 minutes before you wash/rinse them off.
Finally, what should be the frequency of hair conditioner usage? It depends on your hair condition: If your hair is generally healthy and well-hydrated, you need not use your hair conditioner every single time you shampoo your hair (you can use a hair conditioner approximately two to three times a week). Do not over-condition your lace closure wigs because if you do, you may find that it eventually becomes flat and limp.
​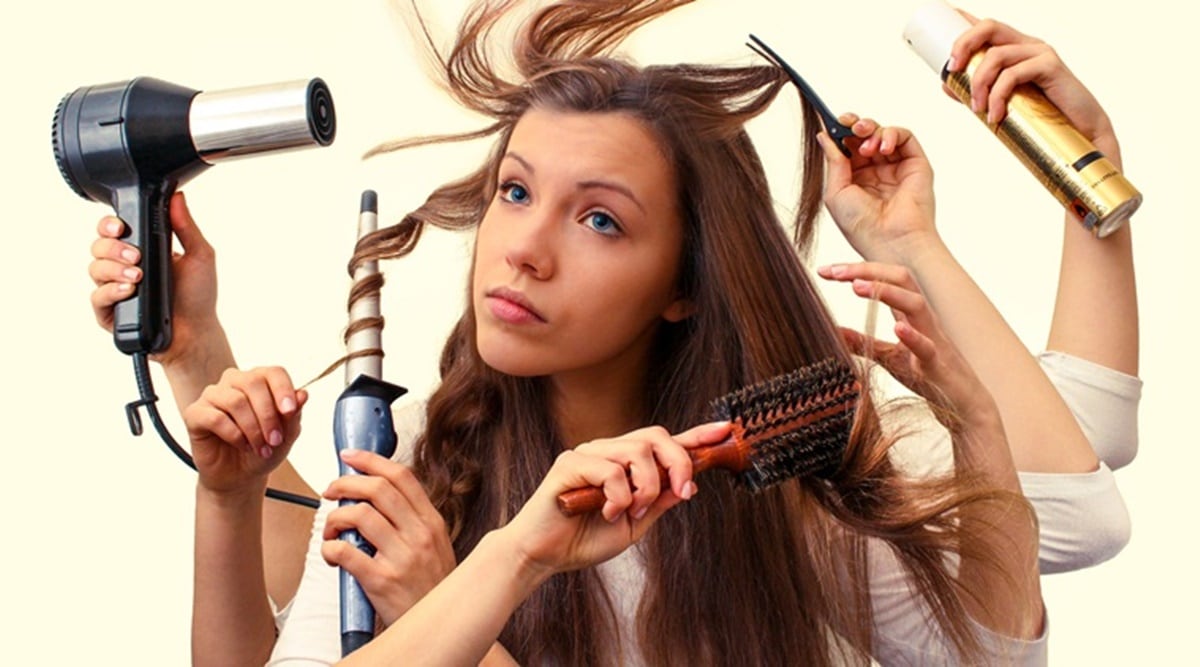 3. How to Get Rid of Your Knotty Hair
Knotty or tangled hair can bring real annoyance, especially if you are in a hurry.
A spray crème rinse or de-tangler can be a lifesaver when applied lightly to your hair when it is dried. The best you can do is to segregate your hair into sections and then comb carefully through one section, and gently play with the tangles. Start through the ends and go up section to section to avert any hair breakage.
However, if you still are unable to detangle your hair, here is what you can do: You can do a quick shampoo, and apply hair conditioner as you would normally do. Now, comb gently with a broad-toothed comb as explained above; doing one session at a time, and make efforts to loosen the tangles and that must help in detangling your hair.
Another thing to notice about knotty hair is that if it is avoidable at all, don't leave hair tangle any longer than you need to. Because, they will go bad to worse and will get matted if left for too long. Large tangles will show up and you will look unkempt.
4. Minimizing the Damage
If you like to spend a lot of time in swimming pools, you know what chlorine can do to your hair. It will damage and dry out your hair while it can turn your hair green as well. The best workable solution is to avoid the problem entirely by wearing the swim caps. If that's not an option, look for shampoo and conditioners that are made to fix chlorine damage.
Another noticeable point here is that you can use heat on your hair, whether using a hot curlers, flat iron, or a blow dryer. Excessive heat would "fry" your hair and will leave it frizzy and dried out. Shampoos along with conditioners made for over-processed hair will aid alongside using a leave-in conditioner every week to help in damage repair.
Last Word
Finally, do not forget to change your conditioner and shampoo combo each season. The reason being, the products you use in the summer while you're spending time in the sun and swimming in pools will be different from the product you need during winters when you spend days in indoors. Regardless of your hair health, you can nip several problems in the bud by using deep conditioners each month.  
COMMUNITY DETAILS
AION
The Open Application Network - Solving the unintended consequences of platform economies. The OAN and Aion provide a new shared infrastructure for solving the unintended consequences of platform economies. The OAN runs on Aion. As the native digital asset of The Open Application Network, Aion is used to secure and access the network. Build Powerful Incentives, No Matter the Objective. Create your own micro-economy. Whether you're building the next Air Miles or rewarding your fans on YouTube, you can create, reward, and share across platforms. https://coinmarketcap.com/currencies/aion/ https://theoan.com