Health Dear
Health D
21 Jul

OC
Cryptocurrency As An Alternative - Talking About BitBNs Project & Its Token BNS
Hello Everyone,
This is post is tied to The Crypto Debate contest organized by Dear Victoria Haruna. Keeping in mind the rules of the contest, I'm going to talk about Cryptocurrencies as an alternative. Till now we have been using the traditional systems so to speak centralized systems and their governance. And when things are centralized the major part of the profit goes into one hand and decision making is also in few hands. But whereas with the adoption of Cryptocurrencies as an alternative, we see things being decentralized and giving control to more people and collaborative decision making. 
Lets quickly into some of the advantages we get when we use cryptocurrency as an alternative.
1. Diversifies our portfolio:: -  We all know the fact that after the financial crisis of 2008, many individuals started to relook at their portfolio, and cryptocurrency was one of the alternatives that helped to diversify their investment and reduce the risk of investing into one assets class only. Hence cryptocurrency is a good alternative to diversifying our portfolio and gain from the upcoming technology i.e. Blockchain.
2.  Yes; the Blockchain technology::  with cryptocurrency as an alternative we leverage the blockchain technology, which is immutable. Which in simple terms means that the records feed to Blockchain are difficult or impossible to change, hack, or cheat the system.
Do you remember the dot com boom? Earlier no one was willing to hear about the internet companies and the products they were building. The same is the case with the cryptocurrency projects at the moment. It is sad to see most of the governments think it as a scam but whereas are unable to foresee the problem it solves. Each and every renowned cryptocurrency project is trying to solve a problem. Take the example of Uptreend itself. A social media platform that rewards both the content creators and its viewers. Can you tell me any platform which is not tied to cryptocurrency doing so..No there isn't any such thing? Hence, I see cryptocurrencies as an alternative to it.
3. Control; who has the control when the cryptocurrencies are used as an alternative? It's decentralized which means more people have control over the things they want to do and how to do it. We have already seen how centralization fails and fails badly. Where they do not give control in other people's hands and try to dominate by themselves. Leading to the rich becoming richer and poor becoming poorer. 
4. Growth potential; the opportunity of growth here with cryptocurrencies as an alternative is humongous. How Bitcoin surged from $10 to $20,000 we all know that and cannot deny the fact regarding the growth potential crypto projects have. We have already witnessed many crypto projects which are now worth Billions and are growing at an alarming rate.
5. Many other benefits like Eradicating Middle Men; Eaze to Use; solving real-world problems, financial inclusions, easy international payments, globalization, decentralization, no counterfeiting, and many more makes cryptocurrencies a great alternative.
Lets now Dive into one such project for which I'm very bullish and it's named BitBNs. The above points that I've listed above are all comprised in it and there are many more to it that BitBNs as project solves.
And frankly speaking, I did participate in the ICO of the project and was lucky enough to grab some tokens of the project at a decent price, and having said that I'm still currently invested in it and looking forwards to the listing of the coin. 
So without a further do, let me take this opportunity to introduce you to a well-renowned cryptocurrency exchange named BitBNs here in India. This is my go-to exchange for all my crypto-related transactions. May it be buying of coins or selling them I use BitBns cryptocurrency exchange my one-stop destination for all my crypto needs. 
So Lets'  now Dive a bit Into BitBNs; what it's all about?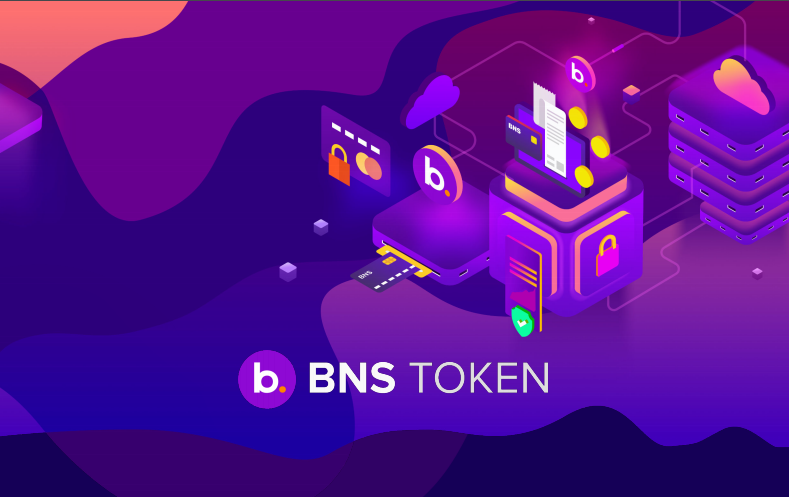 In very simple words if you were to understand BitBNs then you can think of it as a cryptocurrency exchange platform where people buy, sell, trade cryptocurrency. You can say its similar to Binance and as Binance have they token Coin (BNB). BitBNs have their coin named as BNS. 
Currently, on Bitbns exchange you can Buy and Sell close to 80 digital assets and you can trade-in both markets that are in INR & USDT pair both. Do you want to trade Bitcoin, XRP, LTC, DASH there are many coins that you can trade here on BitBNs. This simply means that you can trade via Indian currency which is INR and you can trade with USDT as well.

So far my experience with the BitBNs crypto exchange::- 
I've been trading on BitBNs platform for almost two years now and to date, my experience with the exchange has been exceptionally outstanding. I didn't find a single issue with any of my transactions, may it be deposits or withdrawals all of them completed without any issues. So altogether it's a great crypto exchange which you can leverage if you are dealing in cryptocurrency buying, selling or may it be trading. The Best part is the interface i.e. the Graphical User Interface aka GUI is very user friendly and even a novice user can very easily adapt to the platform various features in no time.  
Some Key Features of Bitbns crypto exchange includes and is not limited to these mentioned here:: 
1. No account creation charges  - free account creation & earn BitBNs token via referrals 
2. Automated Buy & Sell
3. Safe & Secure
4. Recently launched SIP in Bitcoin
5. Recently launched FIP in Bitcoin & other cryptos currency
5. P2P for deposits & Withdrawals; this really works well and did come to rescue when banks were hesitant to provide their services.
6. Trustworthy & Verified Networks
7. Do more with Margin Trading 
8. Associated Rewards
9. Low Fees
10. Extra downside protection with Stop-limit Orders
11. User-friendly Trading
12. 24*7 Customer Support
Have you heard about Systematic Investment in BitCoin? Yes, I' talking about SIPs in BitCoin. BitBNs was the first crypto exchange here in India which came out with an innovative way of investing into BitCoin via their scheme named Bitdroplets
Currently, they are also running Fixed Income Plans aka FIP.
So what is Fixed Income Plan [FIP]?
This is a brand new feature that is currently provided by Bitbns. So what's unique in this feature? as the name mentions a person invest a certain amount of money and get assured returns agreed upon. This new feature does what it says, returns what it promised by the BitBNs. 
So how it works is that users invest a certain amount of USDT or BTC in one of the FIP plans (or more), for a fixed period of time and rate of return. Once the tenure ends the users get the principal amount and as well as the interest amount directly into their BitBNs wallet. 
Let's take an example; user X invests 1K USDT for a period of 1 Year at 18% p.a. rate of interest. So after One Year user X will get 1180 USDT which means 180 USDT extra which is the interest that was agreed upon at 18% p.a. interest.
I really liked this new feature that was introduced lately and I guess currently no other exchange at least in India provides you with the option of SIP [Systematic Investment Plan] or FIP [ Fixed Income Plan] in Bitcoin. Frankly speaking, I did start a SIP coz. of two reasons first being it averages out your investment and second being the incentive being given by them - which was that for the last month SIP; 50% SIP amount will be borne by BitBNs. So by investing in SIP the user gets their last month  50% amount being paid by BitBNs. This means if you had a SIP of 200 USDT done for 12 months then on the 12 months you just need to pay 100 USDT, the remaining amount which is another 100 USDT will be paid by BitBNs.
BitBns Pre-Public Token Sale has Ended
The Pre-Public Token Sale was planned in Four Stages. All the four pre-sale token sales were a blast and were sold out in a couple of minutes. I had missed out in the first phases but was lucky enough to buy some token during the second phase of the token pre-public sale. During their Pre-token sale, the BitBNs team did tie-up with some exchanges and those exchanges also offered the BitBNs token at the same price listed for the phase.
Here is the snippet from BitBns official website regarding the update on the token sale:-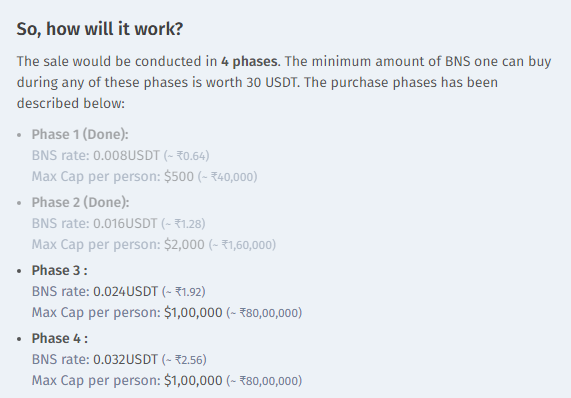 Just check out the price during Phase 1 bare minimum of $0.064 for per token it was really cheap considering the business model they have and at every phase its X times the first phase i.e. in Phase 4 You will need to shed four times more the money in order to get 1 token of BitBns.  So you can clearly make out from the above image that folks who got in early are the ones who are going to benefit the most. Here the famous proverb fits very well.. Get In Early to for the Max Gains.
What about the Tokenomics of BitBNs toke?
Yes, I'm coming to the total allocation; its 2.5Billion and here is the breakdown of the token allocation:-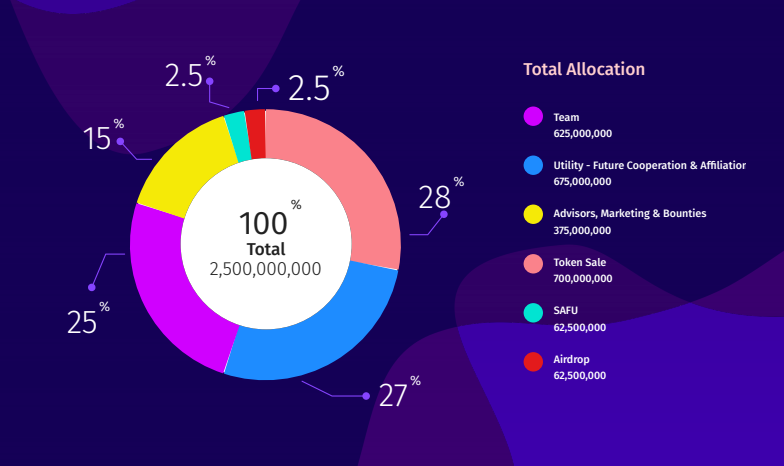 An interesting point to note here is that we have an Airdrop for the token holders. In their White paper, Bitbns has mentioned that users holding BNS token will receive BNS token via airdrop on a monthly basis. Total Airdrop is about 62.5 Million Tokens and every month users will be airdropped with 2.5% of the total remaining amount from airdropped. 
So folks HODLing their BNS token will be eligible for Airdrop. Another good reason to invest in BNS token and HODL them to gain extra tokens.
For more details on the total allocation, business model, fund allocation, road map of the company and further details check out the BitBns Token White Paper
A final note that I'll like to put forth here is that I see great potential in this exchange BitBNs and its Token which they call it as:- 
ONE TOKEN FOR EVERYTHING
BitBNs already have a strong product which is their crypto exchange. And if we were to take the sample example quoted above with respect to Binance which is also a cryptocurrency exchange then you can imagine how much of a potential BitBNs has. Also looking at the utility of the token which is One token for everything which would mean that BNS token is going to provide you with discounts, buy products at cheap prices, pay your bill, and many other innovative ways of using the BNS token. 
I really like this excerpt which is taken from their Website and it states:-
One Token, For Everything
Simple and straight, BNS brings you the power to spend your cryptocurrency funds for bill payments, shopping, banking, and even international remittances. And that … is just the beginning.
So far the BitBNs team has been delivering as per the roadmap and is slowly capturing the market share in the cryptocurrency space. It has become one of the well-renowned cryptocurrency exchange here in India. 
The latest announcement on BitBNs 
We will be having the BNS Token Sale: that is coming up on KucoinSpotlight for Token Sale (IEO). This is just the start and we would be seeing more of IEOs happening during this month and then the final day of listing comes pretty soon. 
That's all about it on the BitBNs crypto project, the exchange and its token BNS, and their outstanding performance/innovation in the crypto space. I'm eagerly waiting for the listing of the BNS token and see how it outperforms its competitors. Also, you can see how this crypto project BitBNs solves many problems tied to payments, eradicating middlemen, giving control to more people, and is for the people and by the people. 
Hence, I conclude that Cryptocurrencies is the BEST alternative to many things moving forwards, and should be mass adopted.
Best Regards.
COMMUNITY DETAILS
Cryptocurrency & Blockchain
A cryptocurrency is a digital asset designed to work as a medium of exchange that uses strong cryptography to secure financial transactions, control the creation of additional units, and verify the transfer of assets.