Tiger Lily
Tiger L
5d

OC
A new baby??? Almost time to celebrate!
(This is long.  Of course you don't have to read it all.  But it's here.   And Spammers?  I double dog dare you to spam this post. Be ready for the onslaught of downvotes by the end of today if you think I'm bluffing.)
---

I came to Jeff with an idea almost 9 months ago.  9 months! haha  Ironically, just like the growth of a child for 9 months, a new project is about to be born! and in a word... it's gorgeous!

I still laugh about how Jeff teased me after hearing the original idea for Uptrennd University (which was based off a prior program I created and ran)... it took weeks before he stopped giving me a hard time about HOW I proposed the idea to him.  Nope.  Not telling you all.   His teasing finally stopped so I'm not going to start it up again! hahaha
But I still have his response back to me.  Yes, it was VERY cool having the founder of a platform take the time to send me a video response expressing his excitement over the idea, and backing it fully!

Like many journeys, there are plans and there are roadblocks, detours, setbacks, replanning, etc.  Along the way, I remember having to send Jeff an updated plan.  I remember being terrified that I was letting him down that the numbers weren't as expected. The price of the token, the overwhelming number of spammers, the gravity of the amount of time required to pour into this project and more  - all played into the need for an updated plan.  I didn't want to bring excuses.  I just wanted to bring results.  I'm a perfectionist that way.
His response was so gentle and encouraging.  I won't share it with you - but I promise you, I'll treasure it.  Once again, he showed that he had great faith in our team, and specifically its leader.  I was overwhelmed, but renewed.

We had heard the whispers and read the reviews of Uptrennd.  We knew how the "outside world" viewed our platform.  It was disheartening. We wanted to bring in new people, but how?  When the things they were saying about Uptrennd were actually true. We were overrun with spam.  The quality of our platform content wasn't as high as it could be.  Where to begin?  The obvious answer was  - spammers.  Content creators might come - IF we could chase the spam away.  We knew we couldn't ever battle it 100%.  Spam is the bane of most platforms' existence.  However, here it seemed to thrive and grow in seemingly unstoppable ways.
We took the kind approach. (love) We got mocked. (hate)
We took the teaching approach. (love) We got downvoted. (hate)
We reported plagiarists. (love) The same ones stayed for weeks and weeks. (hate for the entire platform)
And it grew, grew, and grew.  So we stopped being so kind, and started defending the platform boldly and fiercely. (love - but TOUGH LOVE)
Spammers (thieves) had the audacity to complain, and most of you know the end of that story.
Spam was THE biggest leak in our boat.  As fast as they came, they stole upvotes, formed upvote rings, withdrew exponential points weekly, and lowered the value of the token. They left their spam everywhere, mocking the entire platform.  I had already written the "famous" post.  Jeff had already called out to the community to rise up.  But it wasn't enough.  We were losing, and then we were asked to stop fighting.

We didn't stop fighting. Because not one of us has it in our nature to surrender to thieves.  But we turned our attention to a new battle. 
Approximately two months ago, I sent my most recent update/detour to Jeff.  I knew we didn't have enough people here to fight the good fight.  We needed recruits.  But how to get them here?  Bigger (more terrifying!) plans needed to be made. Small projects also were created - not for any agenda.  Simply because we love our community, saw needs, and have hearts for generosity. As we were building UU, we were also loving those who needed help and hope, behind the scenes. That soon became ANOTHER leg of the vision.  More balls being juggled!
Meanwhile, seasoned writers were invited to come here to Uptrennd, and left in frustration and annoyance.  Community, I hate to say it to you, but they did.  I heard all their complaints, and they were true.  We were a baby platform, and they were looking for something a bit more sophisticated. I told them to wait and have faith - that things take time!  They did not have the faith in our community that inspired hope in our bigger plan.
So now what?

We had to find a different type of recruit.  But how?  We would have to put out a much bigger call to a much bigger community, and see if there were some brave, excited, daring souls to join a "baby social-crypto platform" which was going through some growing pains but had (and still has) the POTENTIAL for so much more. Work began on that.

I'm eventually going to write a whole blog post on this person soon.  I think that THIS person was a gift from God. At the EXACT perfect moment, this person came into the mix and gave us our second wind when we thought hope was gone.  I will never forget.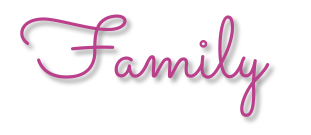 Allow me explain something to this platform.
I have put out the invitation 5 times now for the community to be a part of UU as students. The community never HAS to be a part of UU!  UU thrives on Uptrennd! We are HERE! We are all family!  But some have chosen to join UU also - and we love that!
From the beginning, our competitions, our challenges, our discord channel, our graduation parties, our giveaways, our micro-projects... they have NOT been only for UU. 99% of all the fun we do has been for the entire community.  When you see a giveaway, I am spending my own money to bless the whole platform and have since I first joined.  The writing challenge I ran two weeks ago had only a handful of people outside of UU join. (I think only TWO!) Why?  Why would people complain that they can't enjoy the blessing- when they don't join in?
We are always doing things for the platform and few join in.  We won't stop inviting you to be a part of our fun and silliness and learning and support. But please don't continue to spread the lie that we are only for ourselves. There is no evidence of that and what you are doing is creating division where we have created plenty of opportunities for unity, support, and love.  Do your research before attempting (and failing) at slander.

Oh... yes, there are many. hahaha  But the secret project has many phases. 
For 2 months now, I have invited our most senior students to help develop the next stage.  They swore to keep it a secret. And even under the latest attacks where they could have leaked to defend us, they never spoke a word.  (I admire you all beyond what you can even imagine. YOU are my heart!!!)  We have recently invited the DELTAS to join in.  (Some of them actually figured out the secret, and stayed silent, never even telling ME that they knew.  YOU are all my heart!!!)  
December 1 - MOST will be revealed, and YOU - THE COMMUNITY, will once again be invited to be a part, as you always have been from the beginning.  A sneak peek on part 1 is coming today, so feel free to follow the journey.  And if you don't, that's your choice!   But please don't claim that we don't share.  We do, all the time.  But many don't take the time to read, and yet have time to write entire posts filled with misinformation, judgement, ignorance, and outright lies.  They need to own their own responsibility in that.
We don't keep secrets because we want to be exclusive.  We do it because we know that some people like to attack what they don't understand. We would much rather come out with a finished project and give it our best shot- rather than battling the opinions of the naysayers. Things like these don't just take time.  They take a lot of energy.  And when you want to focus on perfecting a vision, its very hard to divert your time to pettiness.  We chose (and will continue to choose) to ignore the haters.

Anyone who has come to my DM, has never been turned away.  As a matter of fact, I spend my day starting out answering DMs for hours to try to help people who have genuine questions and ask for help.  Many have gotten to know me and one of the most common things I hear in DM?  "I had no idea this is how you really were."   I love that.  I love surprising people when they get to see my heart.
It's also sad to me when people stop asking, and start believing lies.  It hurts.  I have emotions like any human being and I can tell you honestly and vulnerably - it hurts.
But I am also a Tiger. 
Emotion has no place when you're stalking your goal.  
And this next phase (December 1 reveal) is truly terrifying because it's ambitious and has the whole deck stacked against it.
But I have yet to surrender on anything in my life.  (and by the grace of God alone, never will.)
God has given me a mind that doesn't stop planning, a will that doesn't back down, and energy that doesn't stop moving.  I have been so unbelievably exhausted these last two months.
And yet, we will press on.
I love you, UU. Thank you for believing in this vision against the odds.
And you, Uptrennd community?  As always, you are invited to join in.

---
Beautiful dreemgirl line divider created by @Not Penderis.  You can use it if you like, but please give credit to him if you do :) 
COMMUNITY DETAILS
Uptrennd
A platform designed to redistribute wealth from corporations to individuals. A site that empowers content creators to thrive through creating digital content.